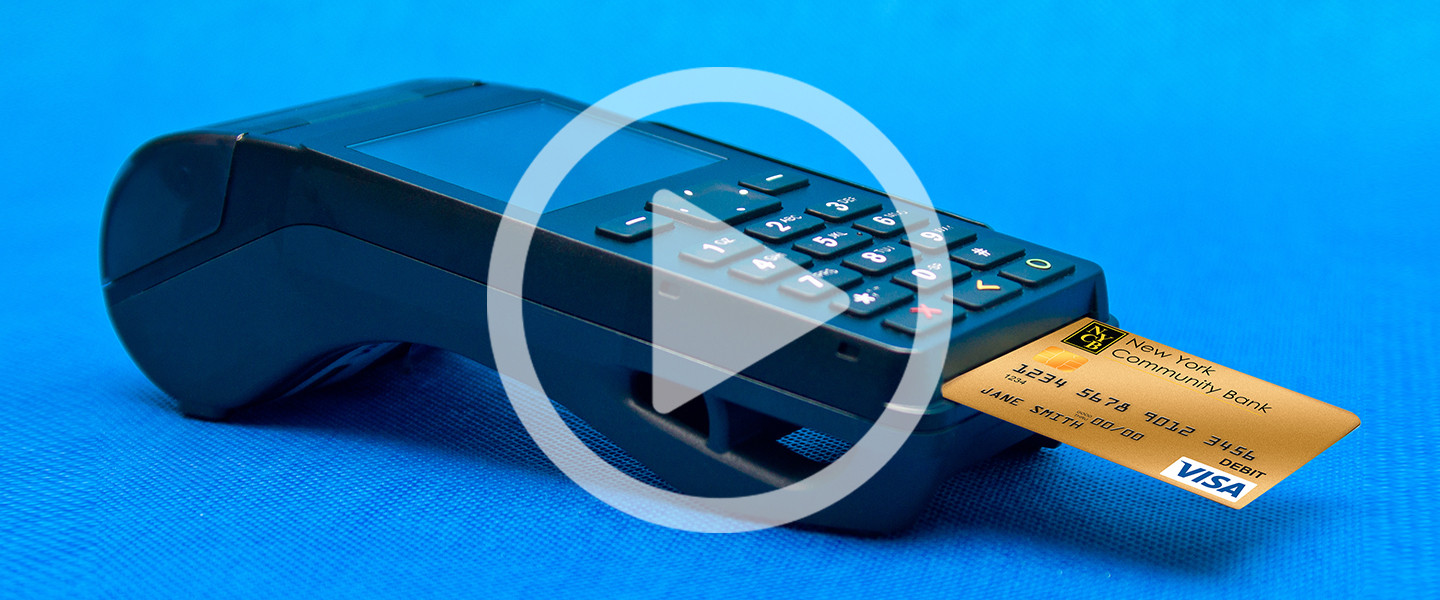 The NYCB Visa® debit card takes you beyond conventional checking, and gives you a faster, economical, and more convenient way to buy the products and services you need.

You can purchase groceries, clothing, gasoline, or anything else, wherever Visa® is accepted.
Plus, use your NYCB debit card and start earning points that lead to cash rewards every time on qualifying transactions with our Even >More Rewards program!
---
NYCB Visa® Debit Card
comes with chip technology built right in.
---
Receive an enhanced level of Security. When you use your card at a chip-enabled terminal, the embedded chip generates a unique transaction code. The unique transaction code is only good for one transaction, making it difficult to counterfeit or copy your card information.
Count on Visa's Zero Liability Policy. You're protected against unauthorized use of your card or account information1.
Enjoy global acceptance. More places than ever now accept Visa® Debit Cards. So whether you checkout using chip technology or swipe your card, you can pay with confidence worldwide.

Plus get cash, check your balance and more at millions of ATMs worldwide.
---
1 Visa's Zero Liability Policy covers U.S. issued cards only. Does not apply to ATM transactions, certain commercial card transactions, PIN transactions not processed by Visa or any other transactions not processed by Visa. You must notify your financial institution immediately of any unauthorized use. For specific restrictions, limitations and other details, please consult your issuer.